My classes are creative, dynamic and grounding.  Each class is different and I teach from the heart, sharing my passion for movement and mindfulness.  I love helping others find the magic that yoga brings and my aim is to support you to live a mindful life with calm, clarity and connection.
LIVE CONSCIOUS CORE WORKSHOP
Sunday 6 Dec
3pm – 5pm BST – $30 with 30-day replay access
My goal with this 2-hour workshop is to help you develop a greater focus and awareness of your core, creating strength and stability throughout the whole body. We'll start by covering some essential core anatomy and a core-focused pranayama practice. We'll then incorporate this into a fiery power flow, mixing both traditional yoga postures alongside some creative yoga-inspired strength drills. By learning and applying these techniques for strength and stability, you will be able to deepen your yoga postures from a place of both strength and balance.
Although this workshop is brainy, it's also fun and packed full of cool drills, vinyasa flows, group work, discussion and Q&A sessions. Bring your notebook and all your geeky brain cells!
Learn about the intricate anatomy of the core

Move through a core-focused pranayama practice, and then a fiery power flow

Discover what simple steps help maintain stability and health for the core & lower back, plus the surrounding muscles

Where does yoga let your core down? What are some common injuries that are related to a weak core, and how can we prevent them from occurring?

Touch on how to heal Diastasis Recti and other core dysfunction
To book please click here.
LIVE ONLINE CLASS TIMETABLE
Sunday
9am – 10am BST – POWER YOGA class on LiveKick, all-levels, join me LIVE by clicking here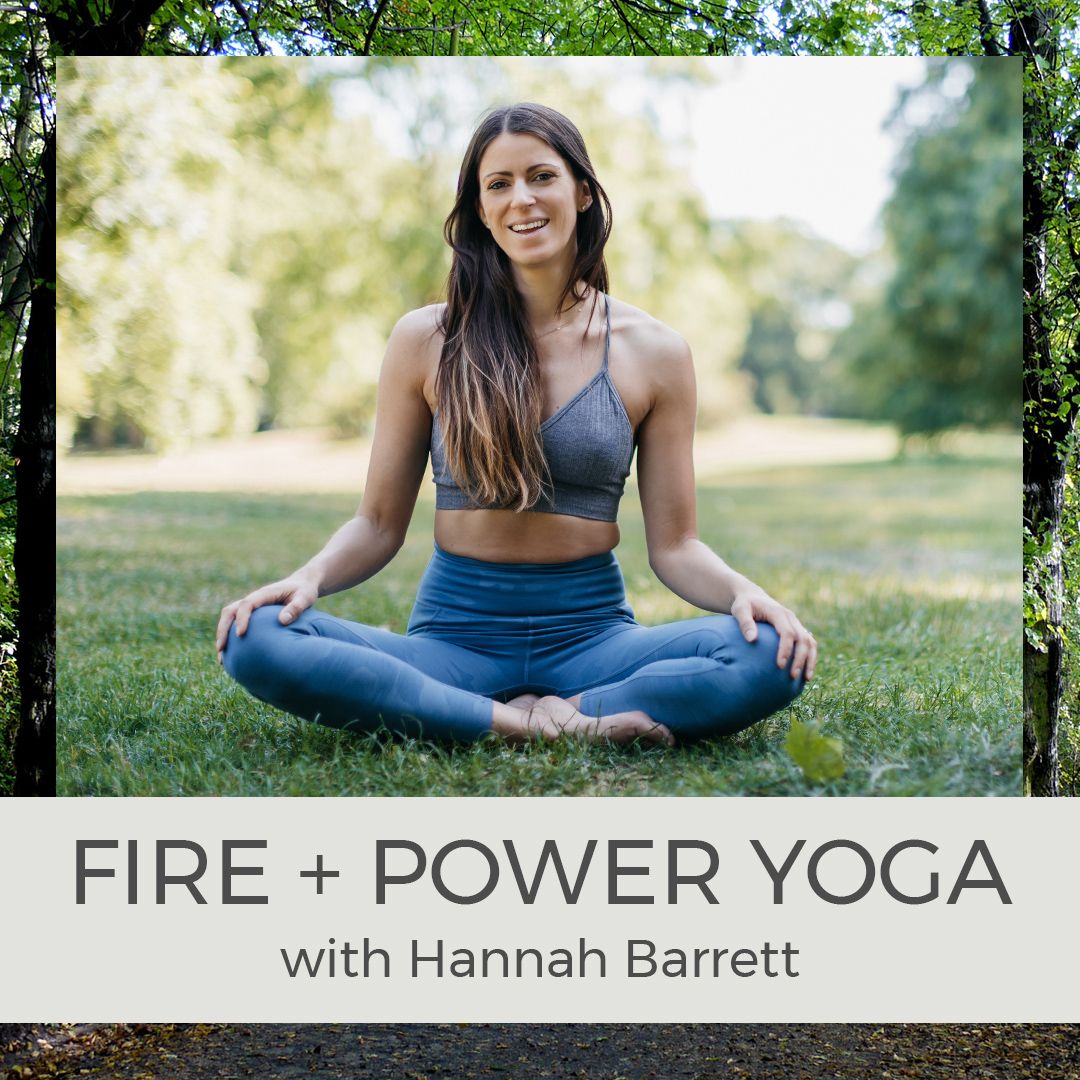 PRACTICE WITH ME ONLINE 1:1
Come and practice with me on my You Tube Channel:
https://www.youtube.com/channel/UC0ZmSO-SyNDEhWX_p74haMw
If you are interested in one to one or small group classes over Skype or FaceTime please get in touch on hello@hannahbarrettyoga.com.
PRIVATE CLASSES
Group classes can be very inspiring but they don't necessarily work for all people at all times in their lives. Private yoga classes are an amazing way to make sure that your individual needs are being met in your yoga practice.
Whether you're a beginner and maybe nervous to go to a studio class for the first time, or a more advanced practitioner wanting to delve deeper into certain asanas, I can help.
Please get in touch on hello@hannahbarrettyoga.com for information about private yoga classes in London.
CORPORATE CLASSES
I couldn't recommend yoga into the workplace highly enough. Its benefits include:
– helping to reduce stress,
– reduces any aches and pains related to sitting at a desk,
– increases concentration and decision making, and
– increases happiness.
It also creates a lovely sense of community in the workplace.
Please get in touch on hello@hannahbarrettyoga.com for information about corporate yoga classes in London.
For any yoga event or retreat enquiries, please contact hello@hannahbarrettyoga.com.